Sports Teams in San Antonio
Professional sports have a toehold in San Antonio, home of the NBA's 3-time Champion San Antonio Spurs who play at the AT&T Center. Also the San Antonio Rampage of the American Hockey League and the San Antonio Silver Stars of the WNBA play at the Center. The San Antonio Missions of MLB's Double-A Texas League play at a suburban stadium. And every January 30th, the Alamo Bowl NCAA College Football post-season game is played in the Alamodome.
San Antonio Spurs
Three times NBA champions San Antonio Spurs make their home at the SBC Center in San Antonio. The Spurs have had a winning record every year with only a few exceptions since their founding in 1976. With basketball stars like Tim Duncan, Robert Horry, Tony Parker, and Nick van Exel, the Spurs are sure to add more wins to their amazing track record.
Silver Starz
San Antonio is also home to the WNBA's Silver Starz. The team was originally located in Utah and was one of the founding teams in the WNBA. They moved to Texas in 2003 and share the SBC Center with the Spurs.
San Antonio Rampage
The San Antonio Rampage, an American Hockey League team, was founded in 2002 and they play their games at the SBC Center as well.
San Antonio Missions
The San Antonio Missions is a minor league baseball team that plays in the Texas League and is the Double-A affiliate of the Seattle Mariners. The Missions play in Nelson W. Wolff Municipal Stadium.
The Alamodome, home to Mastercard's Alamo-Bowl, is a multi-purpose facility that hosts hundreds of events every year. It was constructed in 1993 for $186 million. It boasts 38 executive suites and has a capacity of 65,000. It is the only building in the United States with two permanent Olympic-size ice rinks and has 12,000 retractable seats, the largest single unit in the world. The Alamodome has been the host to events such as the 1996 NBA All-Star Weekend, a preseason NHL game between the Dallas Stars and Los Angeles Kings, South Texas Billy Graham Crusade, WWF Royal Rumble, Julio Cesar Chavez-Pernell Whitaker Fight, along with numerous concerts.
San Antonio is turning into a destination for golfers from all over the nation. With its mild temperatures and excellent golf terrain, San Antonio offers a wonderful golfing climate and offers many golfing areas: public, private, resort, military, driving ranges, and practice facilities. The Oak Hills Country Club in San Antonio is the host of the Texas Open golf tournament and the R.J. Reynolds PGA Seniors Tournament has held annually at Dominion.
Top Sports Resources in San Antonio
Business Results 1 - 10 of 49
Academy Sports + Outdoors
Shoe Stores, Outdoor Gear, Sports Wear
2643 NW Loop 410, San Antonio, TX 78230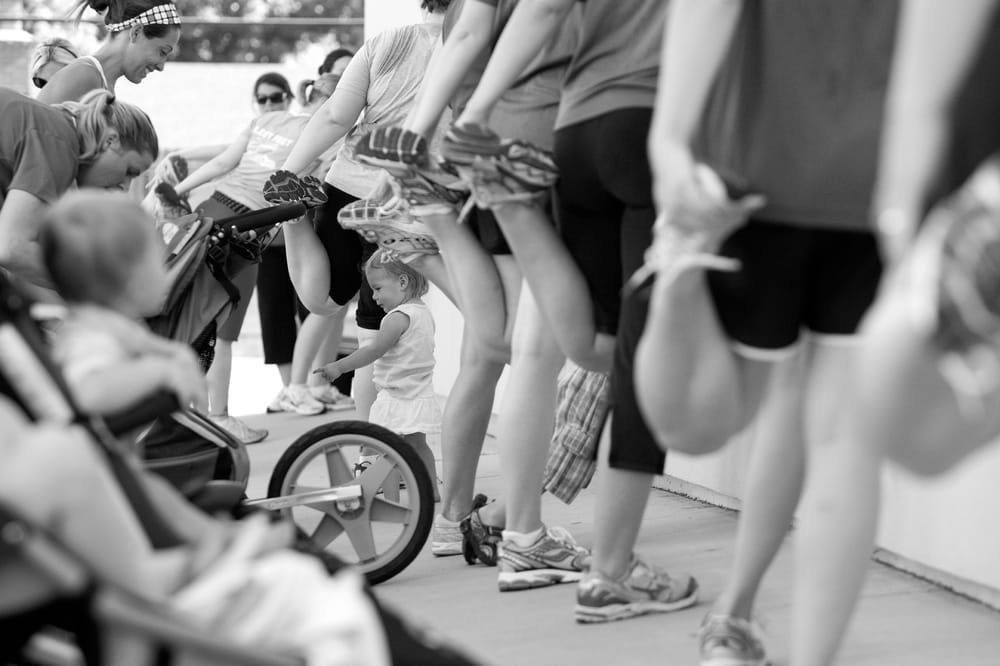 Shoe Stores
7322 Jones Maltsberger Rd, Ste 152, San Antonio, TX 78209
Sports Wear
7400 San Pedro Ave, San Antonio, TX 78216
Trophy Shops, Sports Wear, Event Photography
6649 San Pedro Ave, San Antonio, TX 78216
Hunting & Fishing Supplies, Gift Shops, Pet Stores
7427 San Pedro Ave, Ste 104, San Antonio, TX 78216
Boating, Outdoor Gear
141 N Balcones Rd, San Antonio, TX 78201
Yoga, Sports Wear, Women's Clothing
255 E Basse Rd, Ste 410, San Antonio, TX 78209
Sporting Goods
3441 Fredericksburg Rd, San Antonio, TX 78201
Golf Equipment
1236 W Hildebrand Ave, San Antonio, TX 78201
Sports Bars, Arcades
126 W Rector Dr, Ste 136, San Antonio, TX 78216