Best Breweries in San Antonio, TX
San Antonio is a city that marches to the beat of its own drum, and that goes double for beer. Locally sourced ingredients are a mainstay for many of these Texas craft brewers; one of the biggest trends to check out is the unique tastes of beer aged in a used winery or distillery barrel. So, if you're looking to experience the modern craft beer brewing scene in San Antonio, these 10 breweries & brewpubs should be at the top of your list.
Kunstler Brewing
302 E Lachapelle, San Antonio, TX 78204
Phone: (210) 688-4519
Künstler Brewing is an innovative craft brewery, restaurant & sports bar located just south of downtown in an area locally known as 'Southtown' or 'Lonestar' District. Kunstler Brewing has an amazing selection of beers, my personal favorite 'St. Chapelle'.
Try a flight, then go back for your favorite; this place makes some of the best beers in San Antonio. They also serve food like sandwiches, giant pretzels, and other small plate options. Kunstler Brewing has ample seating, indoors & outdoors, although parking can be a pain since it's mostly street parking. We usually bike to Kunstler Brewing. They give discounts for bikers. -kuenstlerbrewing.com
Roadmap Brewing Co.
723 N Alamo St, San Antonio, TX 78215
Phone: (210) 254-9962
We visited this microbrewery as part of a shuttle tour of three breweries in the downtown area (Craft Cruiser). One of the newest breweries in SATX, Roadmap Brewing Co., is just a few blocks north of downtown. My personal favorite from Roadmap Brewing Co. is a beer called Peyton Manning's Forehead, a juicy IPA you're going to love if you're into IPAs.
Roadmap Brewing Co. has ample seating and a decent size parking lot across the street from the brewery. The brewery is close enough to downtown to walk (maybe not in the summer), or you could Uber there for about 5 dollars from downtown SATX. -roadmapbrewing.com
Dorćol Distilling & Brewing Company
1902 S Flores St, San Antonio, TX 78204
Phone: (210) 229-0607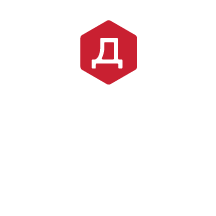 Coupling live music with various distilling presentations and drink and food menus, Dorćol offers a truly unique way to spend your evening Dorcol is located in the Lonestar District, just south of downtown SATX. I recommend HighWheel 56, a great IPA that Dorcol brews all year round. Dorćol Distilling & Brewing Company also prides itself on making some of the best cocktails in San Antonio using their amazing 'Rakia', a super smooth brandy distilled from apricot.
The only downside to Dorćol Distilling & Brewing Company is the lack of parking (all street parking), so I would highly suggest just Uber to Dorćol so you can enjoy your drinks responsibly. Dorćol Distilling & Brewing Company hosts numerous events and live music regularly, so check them out on social media to get the latest happenings. Dorćol Distilling & Brewing Company is truly one of the best-hidden gems in all of San Antonio, Texas. Highly recommended. -dorcolspirits.com
Freetail Brewing Company
2000 S Presa St, San Antonio, TX 78210
Phone: (210) 625-6000
A little bit of that San Antonio flair goes into each and every can of beer Freetail brews – the food, the art, the music, and the culture.   The main brewery is located in Southtown and serves award-winning beer to the SATX masses, locals, and travelers alike. You have to make your way south of downtown SATX and cross the railroad tracks to get some amazing beers brewed by Freetail Brewing Company; it's well worth the bike, Uber, or drive.
Anytime you go to Freetail Brewing Company, you'll meet a local and probably a friend. They make a very popular German-style lager called 'Bat Outta Helles' that's really good, but my personal favorite is a seasonal beer called La Muerta Imperial Stout. -freetailbrewing.com
Back Unturned Brewing Co.
516 Brooklyn Ave, San Antonio, TX 78215
Phone: (210) 257-0022
Back Unturned Brewing Co. has pulled off an impressive feat: the downtown newcomer has successfully transformed the former Brooklynite space into a fresh and exciting brewery. Back Unturned is a brewpub dedicated to not turning your back on your dreams, especially if you dream of craft beer.
Back Unturned Brewing Co. is a short walk from the Alamo and offers chef-inspired food to go along with their ever-expanding beer selection. We were pleasantly surprised by the beer's quality. This brewery has great vibes, close to downtown, and friendly staff. We definitely recommend it if you're close to downtown and looking for a pint. -backunturned.com
Ranger Creek Brewing & Distilling
4834 Whirlwind Dr, San Antonio, TX 78217
Phone: (210) 339-2282
San Antonio's award-winning brewstillery. Handcrafted beer and whiskey made with lots of love, attention, and Texas attitude. Located north of downtown heading on I35, Ranger Creek Brewing & Distilling is a local favorite and has been around since 2010. Ranger Creek is an award-winning brewery with numerous seasonal beers and their amazing selection of whiskeys.
Ranger Creek is definitely a small batch and family-operated brewery & distillery that offers some of the best beers in San Antonio and has gotten national attention for its locally made whiskey. They offer a 2-hour brew tour and give you a flight of whiskey at the end, so it's worth it. -drinkrangercreek.com
Blue Star Brewing Company
1414 S Alamo St #105, San Antonio, TX 78210
Phone: (210) 212-5506
The Blue Star Brewing Company opened in 1996 and is located at the beginning of the Mission Reach, a major bike-friendly and pedestrian thoroughfare to the city's cultural and historical features that run along the San Antonio River. Located just minutes from downtown, Blue Star Brewing Company is an eclectic microbrewery with an array of craft beers, upscale pub fare, live music & an outdoor deck.
Ample outdoors and indoor seating makes this place great for large groups, and the Blue Star complex has plenty of parking on a weekday (iffy on the weekends). One of my favorites from Blue Star Brewing is their beer cocktail called Southtown Mule, a sour beer (Southtown Sour), lime, and ginger beer. I actually prefer to drink the beer cocktails over the normal beer. They also serve flights if you want to try them all. -bluestarbrewing.com
Busted Sandal Brewing Company
7114 Oaklawn Dr, San Antonio, TX 78229
Phone: (210) 474-0330
Busted Sandal Brewing Company, a veteran-owned brewery, features artisanal beers with locally sourced seasonal ingredients and pours from the on-site taproom 4 nights a week.  They have great beers, but my favorite is the Slippery Rock IPA, "a smooth, balanced beer with an assertive citrusy hop profile, a touch of caramel sweetness and color, and an appropriate malt backbone to support it. "
The brewery itself isn't big, but they are renovating the place to seat more people when that's done; it should be fine for larger crowds. -bustedsandalbrewing.com
Alamo Beer Company
202 Lamar, San Antonio, TX 78202
Phone: (210) 872-5589
Alamo Beer Company is a large indoor/outdoor space with picnic tables & cornhole featuring craft draft beer & live music. It's great for large crowds, has a huge parking lot, and a great city view. We've been to numerous events at the Alamo Beer, and they've all been fun and well organized.
Alamo Beer Company often has live music and on Thursdays is Beer, Bacon & Bingo (free). Bingo and bacon are free, but you gotta pay for the beer; it's fair. Alamo Beer Company has a very active schedule, so check out their calendar if you want to catch some tunes or an event they are sponsoring. If you're visiting SATX, this is a must-do on your list, assuming beer is your thing. -alamobeer.com
Southerleigh Fine Food & Brewery
136 E Grayson St #120, San Antonio, TX 78215
Phone: (210) 455-5701
Southerleigh Brewing Company is the actual brewery that's you'll find at the Pearl Brewery complex. This eatery serving Texas cuisine in a historic space also offers a second-story microbrewery.  They have great seasonal beers and a few year-round favorites.
This place gets really busy at night, so if you're just there for the beer, better off hitting the huge bar, they have to get seated right away. They also have a lot of seating outdoors on a nice Texas day. -southerleigh.com