Best Dentists in San Antonio
Like almost everyone else, you probably dread a visit to the dentist. However, if you get to know a skilled dentist you can trust, it will certainly be a great relief to you. Regular dental care is necessary to maintain the health and hygiene of teeth. Your San Antonio family dentist helps you maintain oral hygiene and health, without you having to experience any pain. When you're looking for a new dental professional, you're looking for more than someone to just clean your teeth. How do you narrow your search down to that one dental professional who's right for you? Below is a list of top dentists in San Antonio.
Huebner Smiles Dentistry and Orthodontics
12055 Vance Jackson Rd #103,
San Antonio, TX 78230
(210) 899-7499
If you are searching for a dental office dedicated to the well-being of your entire family, or if you are just looking for a dentist who is more concerned about your oral health than the bottom line, you will find yourself at home at Huebner Smiles Dentistry and Orthodontics. We offer general dental services along with cosmetic dentistry to give you the brightest smile ever. Experiencing a major toothache? No problem. Call us for an emergency dental appointment. – huebnersmiles.com
Cosmetic Dentistry of San Antonio
16530 Huebner Rd #301,
San Antonio, TX 78248
(210) 903-9926
Our practice has been proud to provide our community's most comprehensive general dental care since 1981. Our Doctor, Edward J Camacho DDS, is committed to his patient's well being, relying on decades of experience and paying special attention to their needs to make every procedure a success. With a team of outstanding assistants on staff, and with the help of leading-edge dental technologies, we are prepared to tackle all of your oral health needs. – cosmeticdentistryofsa.com
Dental Care of San Antonio
115 N Loop 1604 E #1104,
San Antonio, TX 78232
(210) 496-2533
We are a team of dental professionals located in San Antonio, and our mission is to provide a trustworthy and comfortable dental "home" for you and your family. We know that your level of comfort is directly related to our trustworthiness. We understand that each individual is just that: an individual. We believe that each person who walks into our office has different areas of risk, different needs, and different goals for his or her oral health. – dentalcareofsa.com
New Image Dentistry
7902 Jones Maltsberger Rd.
San Antonio, TX 78216
(210) 804-1558
While most of our patients come to us for a dental cleaning and preventive dental check-up, we are proud to offer a wide array of exceptional services – all under the same roof. Led by our dentist, Dr. Holland, our team of experts can handle everything from restorative dentistry like dental implants to cosmetic dentistry such as Invisalign™ clear braces and smile makeovers. We even offer IV sedation for our anxious patients. In each situation, we start by getting to know you and your dreams. Then, we answer all of your questions as we develop a completely customized dental plan for your smile. Dr. Holland has consistently been voted one of San Antonio's Best Dentists, and he looks forward to helping your family smile for years to come. – new-image-dentistry.com
Dental Professionals Of San Antonio
120 Austin Hwy #101,
San Antonio, TX 78209
(210) 805-8446
Widely recognized as the best cosmetic dentistry in San Antonio, dental professionals SA is devoted to one singular purpose, delivering superb results to the smile you want. From our well-appointed waiting room to the latest technology and clinical procedures, Dental Professionals of San Antonio is dedicated to the promise of superb results for the natural smile you want. – dentalprossa.com
South Park Family Dental
2310 SW Military Dr #406,
San Antonio, TX 78224
(210) 927-1400
Our offices are a home away from home for each of our staff members. Sometimes we see and work with each other more than we see our own families, so we strive to make each office like our own home. Each patient is welcomed into our home as a long-lost family member. Our main goal is to provide quality care with the bedside manner that is deserving of our loved ones. We invite you to join our practice and be a part of our dental family. We have several state-of-the-art locations for your convenience, with dental experts on staff to provide specialized care. – safamilydentalcare.com
Sonterra Dental
255 E Sonterra Blvd #150,
San Antonio, TX 78258
(210) 341-3222
Welcome to Sonterra Dental Center for Cosmetic & Comprehensive Dentistry. Our mission is to provide you with exceptional patient care. We provide this through skill, judgment, technology, and proven techniques. We desire that each patient is treated as one of our own family. Our patients are our first priority and we make every effort possible to give you a comfortable dental experience with excellent results every step of the way. – sonterradentalcare.com
San Antonio Dental Center
8373 Culebra Rd #102a,
San Antonio, TX 78251
(210) 800-9691
Our dentist, Dr. Aryan, has international training and experience, which allows him to bring his wealth of knowledge to his patients here in San Antonio. Aside from his D.D.S., Dr. Aryan, also holds an advanced degree in oral and maxillofacial pathology and consistently collaborates with peer groups through continuing education to stay aware of the newest treatment procedures and techniques. In our office, your comfort is our priority. Each of our highly trained associates provides exceptional dental care for the whole family. We make an honest effort to build relationships with every patient and offer in-room entertainment to help create a positive, safe, and non-threatening environment. – sadentalcenter.com
Monarch Dental
1218 SW Military Dr.
San Antonio, TX 78221
(210) 927-1000
At Monarch Dental San Antonio we enhance the quality of patients' lives by providing the best dental services in the San Antonio area! With attention to function, comfort, and aesthetics the San Antonio dental staff ranges from general dentists and orthodontists to pediatric dentists and oral surgeons. Monarch Dental San Antonio provides dental checkups, x-rays, braces, dental crowns, dental cleaning and fillings, tooth extraction, root canals, and wisdom teeth removal. We want you to smile your brightest, both inside and out, which is why we also offer cosmetic dental services like in-office and at-home teeth whitening, bonding, and veneers. At Monarch Dental San Antonio, we accept most insurance plans including Delta PPO, Cigna PPO, and Anthem BC PPO. For those without dental insurance or perfect credit, affordable payment plans and money-saving offers are offered throughout the year. – monarchdental.com
Thousand Oaks Dental
2235 Thousand Oaks Dr #120,
San Antonio, TX 78232
(210) 499-0975
Dr. Thompson is the founder of Thousand Oaks Dental and a board-certified dentist who provides comprehensive general and cosmetic dentistry. Dr. Thompson grew up in Corpus Christi, TX, and graduated with honors from Richard King High School where she was an active member of the yearbook, the golf team, and the drill team. She then attended Texas A&M University of Corpus Christi and held leadership positions with Alpha Gamma Delta Fraternity and Student Government. She graduated Summa Cum Laude with a BA in Marketing. – yoursanantoniodentists.com
Dental Procedures & Services
General Dentistry – We provide all phases of dentistry including cosmetics dentistry, fillings, root canals, crown and bridge, removable partial and complete dentures, gum treatment, extractions, and braces.
Children's Dentistry– Dentistry for infants and children provided by Board Certified Pediatric Dentist.
AFTER-HOURS– After hours our calls are forwarded to our cell phone, making ourselves available 24/7. For after-hour emergencies, we accept insurance assignments only from patients of record
Dental Bridges – This is an option for filling the space created by a missing tooth.
Crowns – Crowns are full coverage restorations that are used to cover a tooth that is likely to break.
Dental Extractions – Sometimes removal of a tooth is necessary because of disease, mobility, trauma, fracture, crowding, impaction, or problematic wisdom teeth.
Fillings – Fillings are done to remove decay and replace the affected tooth structure.
Dental Hygiene – The basis of sound dental care is routine cleaning and maintenance. We customize cleanings on the basis of your periodontal status.
Dental Implants – A dental implant is a device that is usually made of titanium that will support a crown or denture.
Dental Inlays and Onlays – Dental inlays and onlays are some of the strongest and most lifelike dental restorations available.
IV Sedation Therapy – IV sedation dentistry, also known as general anesthesia, is administered through an IV that's placed in your arm.
Orthodontics / Braces – Gone are the days of the "metal mouth" with new materials reducing the bracket size and matching tooth color.
Periodontics – Gum disease is usually caused by plaque, a sticky film of bacteria that constantly forms on teeth.
Root Canal – Root canal treatment (also referred to as root canal therapy or endodontic therapy) is made necessary when a cavity is…
Sealants – Dental Sealants are thin plastic coatings that are applied to the deep grooves of chewing surfaces of back teeth.
Business Results 1 - 10 of 447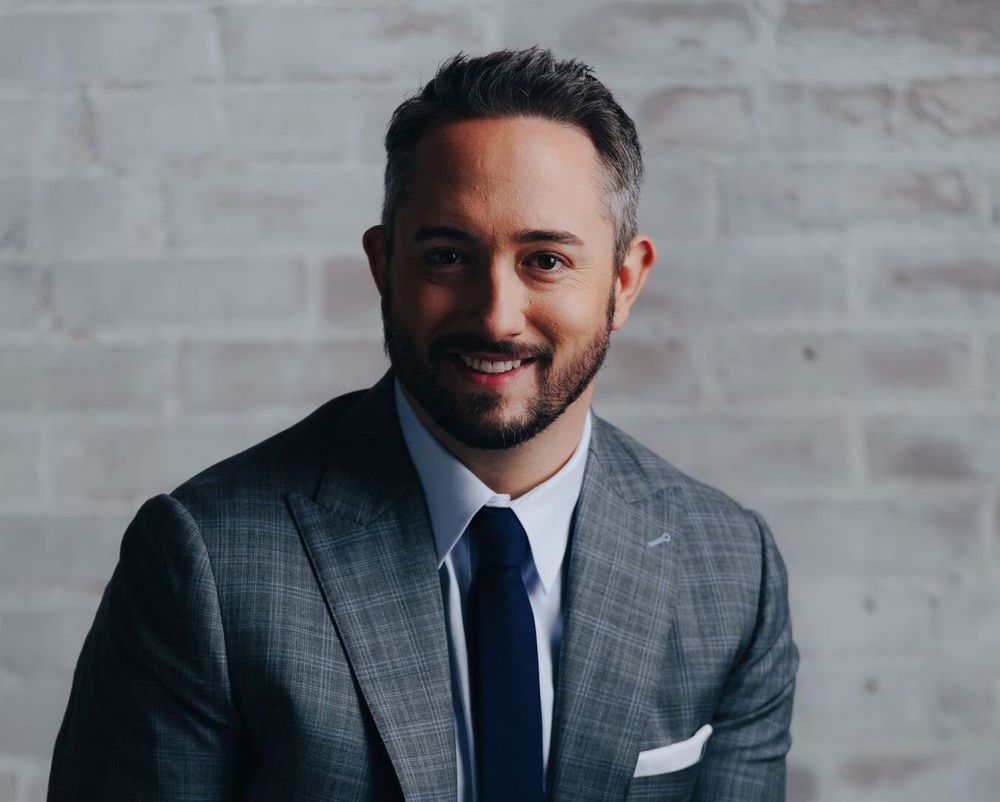 General Dentistry, Cosmetic Dentists
4553 N. Loop 1604 West, Ste 1211, San Antonio, TX 78249
General Dentistry, Oral Surgeons, Pediatric Dentists
1546 Babcock Rd, San Antonio, TX 78229
Olympia Hills Family Dental
General Dentistry, Cosmetic Dentists, Endodontists
916 Coronado Blvd, Universal City, TX 78148
Huebner Smiles Dentistry and Orthodontics
Cosmetic Dentists, General Dentistry, Orthodontists
12055 Vance Jackson Rd, Ste 103, San Antonio, TX 78230
Encino Family Dentistry Cosmetic & Implant Center
General Dentistry, Cosmetic Dentists
2339 E Evans Rd, Ste 100 & 101, San Antonio, TX 78259
General Dentistry, Cosmetic Dentists, Endodontists
9522 Potranco Rd, San Antonio, TX 78251
Wilderness Oak Family Dentistry
General Dentistry, Cosmetic Dentists
20711 Wilderness Oak, Ste 104, San Antonio, TX 78258
General Dentistry, Cosmetic Dentists, Endodontists
19787 W Interstate 10, Ste 204, San Antonio, TX 78257
Wurzbach Parkway Family Dental
Oral Surgeons, General Dentistry, Cosmetic Dentists
11115 Wurzbach Rd, Ste 100, San Antonio, TX 78230
General Dentistry, Cosmetic Dentists, Pediatric Dentists
2520 Broadway St, Ste 102, San Antonio, TX 78215